Be a safe guy
Too many of our whānau are getting hurt or killed at work.
Our 'be a safe guy' campaign is focused on reducing workplace injuries and fatalities for young workers by reminding people that being part of a work whānau means looking out for, and speaking up for each other.
We've teamed up with comedian D'Angelo Martin (or Tuturu Māori as he goes by on Facebook(external link)), who is a 19 year old from Kaitaia that uses his unique style of humour to show people that there's no wrong way to say the right thing.
This campaign ties into our Maruiti 2025 strategy – which takes a holistic, collaborative and community-wide approach to education and engagement around health and safety.
However you say it, be a safe guy - Kia noho haumaru, heoi e mea ana koe
Posters
Download these posters for your workplace to encourage everyone to be a safe guy.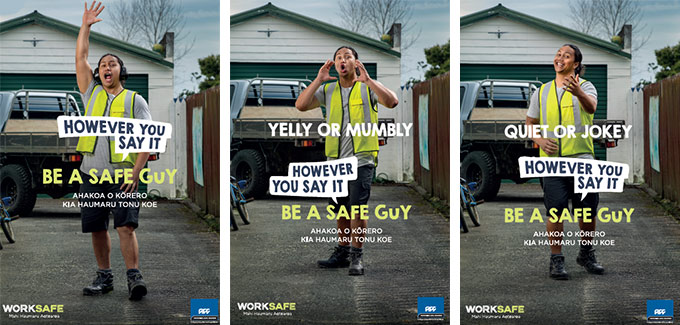 Be a safe guy A3 poster (PDF 2.1 MB)
Be a safe guy A3 poster- yelly or mumbly (PDF 2.3 MB)
Be a safe guy A3 poster- quiet or jokey (PDF 2.3 MB)
Te Matatini competitions
Te Matatini is a significant cultural festival and the pinnacle event for Māori performing arts. Held every two years, it is one of the most highly anticipated events for performers, their whānau and the mass of passionate Kapa Haka fans throughout the world.
This year we'll have our Be a Safe Guy campaign at the WorkSafe Te Matatini stand. Head along and visit us for your chance to meet D'Angelo, score yourself some Safe Guy spot prizes, go in the draw to win our experience prize valued up to $2000, have a photograph taken of you acting out the type of Safe Guy you are and have a chat with our Maru Toa – our very own Māori champions.