Members
Members of the New Zealand Mining Board of Examiners.
Mark Pizey (Board Chair)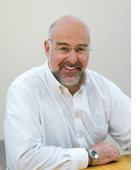 Mark has spent the last 37 years involved in the mining industry both in New Zealand and overseas. During this time he has worked in both underground and surface operations and in both metalliferous and coal mining environments.
Mark holds a First Class Mine Managers certificate, an A Grade Quarry Manager's certificate and an A Grade Tunnel Manager's certificate. He has formal training in geology, rock mechanics and excavation engineering.
Mark has held positions across the sector including Supervisor, Manager and General Manager and in various disciplines including production, exploration and development and in health, safety and environmental management. Prior to taking up the position of Chief Inspector (Extractives), Mark was the General Manager at Pike River Mine following its acquisition by Solid Energy in 2012.
Stephen Bell
Stephen is a highly experienced mine operator, mine manager and mining engineer who has over 30 years' experience working in all types of underground and surface coal mines in New Zealand, Australia, and USA.
He was a founding member of the Mines Rescue Trust Board, serving three years as Chair and a Mines Rescue Brigadesman for over 15 years. He served on the board of the previous extractive's ITO where he helped to establish and scope unit standards for extractives qualifications. He has also been a trainer and examiner.
Stephen is currently Solid Energy's General Manager, Operations.
Stephen holds a Bachelor of Mineral Technology (Hons), First Class Underground Coal Mine Manager's certificate and a risk management qualification.
Michelle Crompton
Michelle is Principal Advisor, Strategy and Performance to MITO's Chief Executive. MITO is the Industry Training Organisation (ITO) for the extractives industry.
Michelle has a comprehensive understanding of the New Zealand Qualifications Framework and has overall responsibility for working with WorkSafe on Mining Certificates of Competence. Currently she is managing the mandated review of extractives qualifications. She worked with MBIE's Pike River Implementation Team to integrate recommendations on current and future qualifications within the extractives industry.
She holds a Bachelor of Science in Decision Making, Certificate in Technical Communication, Diploma in Information Systems and Technology and a New Zealand Certificate in Science.
Steven Ellis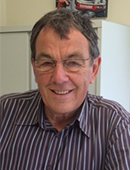 Steven is a highly experienced quarry business leader with extensive quarrying operational experience since the early 1970s. He brings a strong track record in people leadership, safety, quality, environmental and technical innovation and a commitment to training and upskilling staff.
Steve is the inaugural winner of the Quarry Industry Leadership Award and has received an award for services to the quarry industry. He was a member of the EXITO Board, the previous industry ITO. He is a Fellow of the Institute of Quarrying (IoQ) and has been a member of its Executive Board, including serving as President.
He is the Minerals Executive for the Stevenson Group. Stevenson Mining Ltd is the largest New Zealand based coal mining contractor in New Zealand.
Steve holds a number of extractives' certificates of competence.
Bernie O'Leary
Bernie has over 20 years' industry experience in New Zealand and Australia working in underground, open pit and tunnelling operations. He was involved in developing the mining regulations that came into force in December 2013 and giving feedback on WorkSafe codes of practice.
He is General Manager, Waihi Operations, Oceana Gold.
Bernie holds a Bachelor of Mining Technology (Hons) and certificates of competence from New Zealand and Australia. He is a member of the Australasian Institute of Mining.
Marianne Rogers
Marianne brings both an operational mining and training perspective. She is currently a project manager at McConnell Dowell Constructors. Previously she has tutored at Tai Poutini Polytechnic and at Mines Rescue for A and B Grade Quarry Managers' qualifications. She has extensive experience, including management, in civil construction earthworks, quarrying, underground coal and metalliferous mining in Australia and New Zealand.
She has a Bachelor of Engineering (Mining), First Class Mine Manager's certificate of competence, Bachelor of Laws (Hons), and a Graduate Diploma, Legal Practice Skills. She has received scholarships and awards in both mining and law.
Dave Stewart
Dave has 30 years' experience as a mine engineer, manager, trainer and mining technical advisor and consultant. This includes training and assessing extractives industry workers for NZQA/ITO standards and certificates of competence in coal, gold, mineral and quarrying operations.
He is a member of the EAIG and was a member of MBIE's Expert Reference Group reviewing regulations. Dave is Chair and Trustee of the New Zealand Mines Rescue Trust and a Fellow of the Australasian Minerals Institute. He contributed to the development and review of the Mines Rescue Trust Act 2013.
Dave has a Bachelor of Mineral Technology (Hons) and numerous extractives certificates and qualifications.
Gordon Laing
Gordon has over thirty years' experience in the extractive industry. He started his career in South Africa, spending five years working in underground mining followed by three years in open cast mining. He then returned to Scotland working in the quarry sector. In 2000 he moved to New Zealand with his family and since then has worked at several quarries in the Auckland area.
Gordon has a BSc (Mining Engineering) and holds a current New Zealand A-Grade Quarry Manager's certificate of competence.  He is a Fellow and Immediate Past President of the Institute of Quarrying New Zealand (Inc), where he has served on the executive council for the past nine years. Gordon is also a current member of the Institute of Materials, Minerals and Mining, where he is a registered Chartered Engineer. He is also the current IOQ NZ (Inc.) representative on the MinEx board.