Personal protective equipment – a guide for workers
Personal protective equipment (PPE) helps keep you safe on the job. It should be the last line of defence after the business has taken all other
reasonable actions to eliminate or minimise risks to your health and safety.
The business is required to provide you with PPE
They must provide you with PPE that:
Is right for the work you are doing
fits you reasonably comfortably
works as it's supposed to.
The business must pay for the cost of PPE (unless you are choosing to provide your own).
The business cannot pass on the cost (in full or part) for providing you with PPE.
They cannot make you pay to replace any lost or worn out PPE either.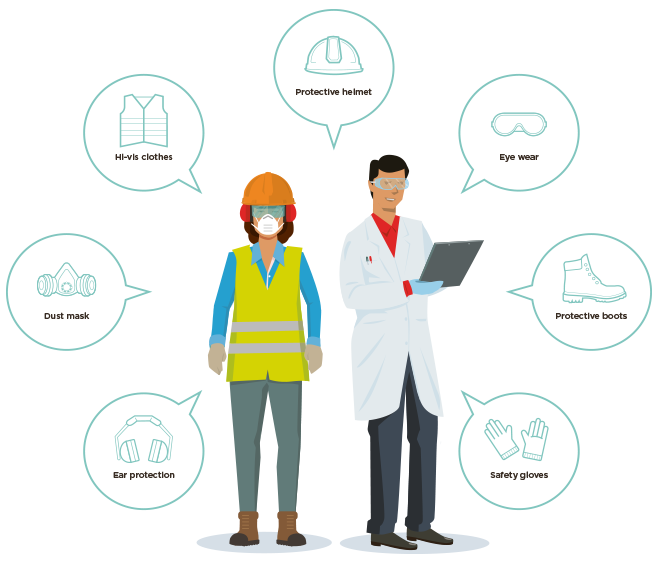 You can provide your own PPE if you want to
If you choose to provide your own PPE, it still has to meet the PPE requirements of the business.
You can change your mind about providing your own PPE at any time but you need to give the business time to arrange alternative PPE for you.
The business cannot make you provide your own PPE - it is your choice. The business cannot make you agree to provide your own PPE before they offer you a job.
You must wear your PPE when working
The business must show you how to correctly use, wear and maintain your PPE.
You must follow this advice and tell the business as soon as there are any issues with your PPE (eg it is no longer fitting properly or has broken).
Personal protective equipment (PPE) – guide for workers - poster (PDF 67 KB)